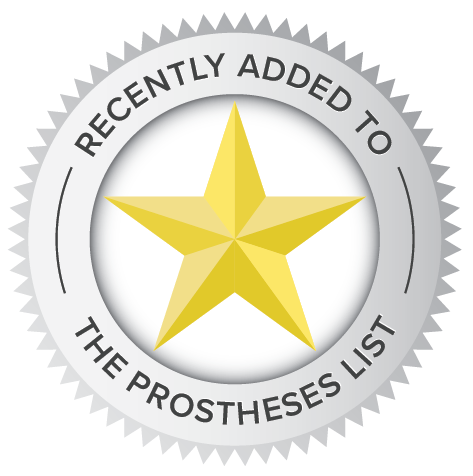 Discover True Host Bone Regeneration and why EthOss is trusted by a
fast-growing number of clinicians and patients worldwide.
Welcome to the new standard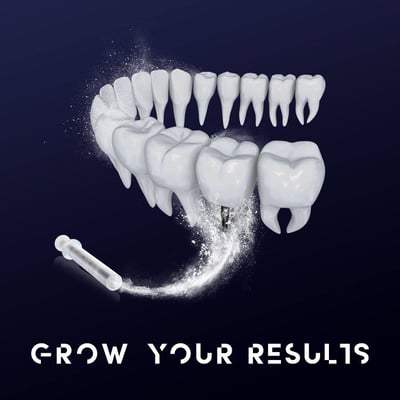 EthOss® is a synthetic graft material comprised of ß Tri Calcium Phosphate (ßTCP) and Calcium Sulphate, with several benefits over traditional materials:
Quick results – human biopsies show bone levels of 50% after 12 weeks

No need for a separate collagen membrane – EthOss® has a built-in membrane

Synthetic – no animal or human content

EthOss® is fully absorbed into the body, being replaced by new, healthy host bone
Select the content

best suited for your experience with

EthOss
How to Prepare and Place EthOss
Why choose EthOss?
Now included on the Australian Prostheses List

EthOss is a combination of Beta-Tri-Calcium Phosphate and Calcium Sulphate, creating an environment rich in phosphate and calcium ions, ideal for bone regrowth

The Calcium Sulphate acts as a built-in barrier against soft tissue ingress, removing the need for an additional collagen membrane. This simplifies and expedites treatment

Provides an ethical and highly effective solution for GBR, periodontitis, buccal defects, sinus grafts and extraction socket filling

Helps new bone to grow quickly, with minimal discomfort and pain

Over the course of treatment it will be completely replaced by the patient's own bone and it won't leave any remnants in their body

Easily mixed into a paste with saline and applied using a simple syringe delivery system

Available in 2 single-use syringe sizes (0.5cc and 1cc)

3 syringes per box
Research has shown that up to 50% of bone volume may be lost following extraction, therefore preserving and regenerating the dimensions of a site post-extraction is vital to allow for effective implant placement.
During this session, Dr Nicolas Widmer (Switzerland) discusses socket grafting from the perspective of a general practitioner, showcasing the techniques and materials he uses to achieve effective, predictable results. The discussion includes:
- Case selection considerations
- Techniques for effective socket grafting with EthOss
- How to protect the graft where primary closure is challenging
- Site cleaning and preparation
The presentation features several case studies from Dr Widmer's own clinical experience.
About the presenter
Dr Widmer has been placing implants since 2006. His extensive CV includes: Master in Implantology GIDE / UCLA, Update in Implantology UFSC, Master in Aesthetic Dentistry UFSC, Lecturer in Dentistry at the University of Bern and Course Director for Osstem Implantate Switzerland and Liechtenstein.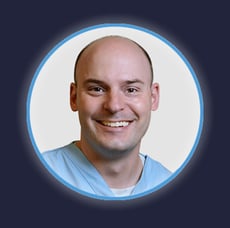 SOCKET GRAFTING WITH DELAYED IMPLANT PLACEMENT
CASE STUDY BY DR JONATHAN COCHRANE
A 45 year old, non-smoking male was referred by his GDP to me for an implant consultation. The GDP had reported an incidental finding of a deep, vertical periodontal pocket associated with the patient's LL7 distal aspect (image 1) during a new patient exam in an otherwise non-periodontally affected mouth (images 2 & 3). Due to the extent of bone loss evident around the tooth as seen on the peri-apical radiograph, the referring GDP (and likewise informed patient) were of the opinion that an implant replacement would be highly unlikely to be offered and/or successful.
Subscribe to the W9 EthOss mailing list
Why subscribe?
By joining the W9 EthOss mailing list you can:
Access exclusive EthOss content - for you and your patients

Receive the first invitations to exclusive webinars with content specific to the Australian market

Ask questions directly to webinar presenters - before, during and after each event

Request a call back from our EthOss specialists about how EthOss can be used to grow your practice

Get first access to special deals available through your preferred distribution partner
The "Dome Device Technique"
Stability without membranes: Using the "Dome Device" technique for larger bone defects
Presenter: Dr Michael Ainsworth, UK
Products mentioned:
Ethicon (Z443H) Sutures PDS II Und 2/0 24mm 70cm
Immediate Implant Placement and Loading in the Aesthetic Zone - New Concepts and Innovations
Presenter: Dr Dominic O'Hooley, UK
Products mentioned:
EthOss degranulation burs
Kulzer Venus Diamond Flow Composite
Kulzer Flexitime