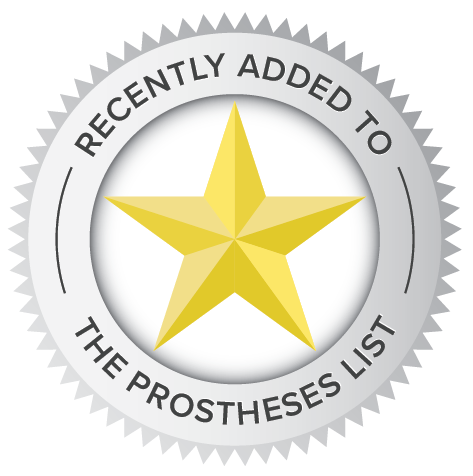 Discover True Host Bone Regeneration and why EthOss is trusted by a
fast-growing number of clinicians and patients worldwide.
Welcome to the new standard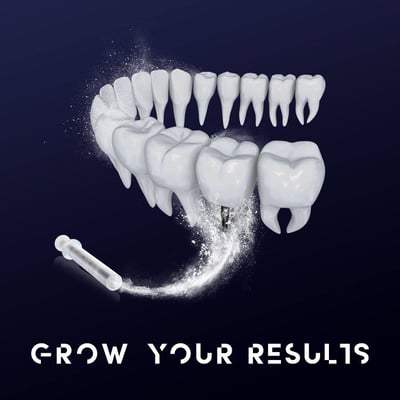 EthOss® is a synthetic graft material comprised of ß Tri Calcium Phosphate (ßTCP) and Calcium Sulphate, with several benefits over traditional materials:
Quick results – human biopsies show bone levels of 50% after 12 weeks

No need for a separate collagen membrane – EthOss® has a built-in membrane

Synthetic – no animal or human content

EthOss® is fully absorbed into the body, being replaced by new, healthy host bone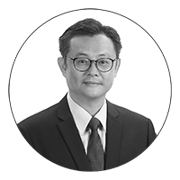 Special Guest Presenter:
Dr David Ngeow (Malaysia)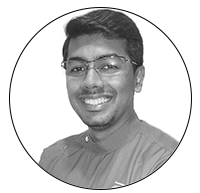 Special Guest Presenter:
Dr
Renukanth Raman (
Malaysia)
WEBINAR SYNOPSIS:
BONE GRAFT WITHOUT MEMBRANE – A LEAP OF FAITH
As an oral and maxillofacial surgeon, autograft is the forte of my practice. Throughout time, different bone sources, namely allograft, xenograft and synthetic bone have been introduced into my practice; the last was received with some reservation. However, later I realised the indications dictate the type of bone best used for patients, not the branding or the source of material. EthOss as one bone graft material is different from the typical bone grafts as it avoids the use of a membrane. This material also avoids ethical issues in patients not agreeing to have the product of previously living human or animals used for guided bone regeneration. This presentation shares my experience using EthOss in different clinical practices.
WEBINAR SYNOPSIS:
SYNTHETIC GRAFTS: PAST, PRESENT & FUTURE
The use of bone grafts in Periodontal and Implant surgery has been a staple procedure in clinics worldwide. The outcome of this technique sensitive procedure highly depends on the skill of the clinician and the choice of materials used. As evidence suggests, surgical outcomes can significantly improve with shorter and simpler surgical protocols. But simpler protocols have to be supported by biomaterials that can deliver the expected regenerative results. In this webinar, Dr Renu will discuss how the use of bone grafts has evolved over the years and particularly how the synthetic bone graft which was shunned in the past is making a strong comeback.
DATE: Wednesday 8 June 2022
| | |
| --- | --- |
| TIME: | 8.00pm AEDT (Sydney/Melbourne/Canberra) |
| | 7.30pm (Adelaide) |
| | 8.00pm (Brisbane) |
| | 6.00pm (Perth) |
Select the content

best suited for your experience with

EthOss
How to Prepare and Place EthOss
Why choose EthOss?
Now included on the Australian Prostheses List

EthOss is a combination of Beta-Tri-Calcium Phosphate and Calcium Sulphate, creating an environment rich in phosphate and calcium ions, ideal for bone regrowth

The Calcium Sulphate acts as a built-in barrier against soft tissue ingress, removing the need for an additional collagen membrane. This simplifies and expedites treatment

Provides an ethical and highly effective solution for GBR, periodontitis, buccal defects, sinus grafts and extraction socket filling

Helps new bone to grow quickly, with minimal discomfort and pain

Over the course of treatment it will be completely replaced by the patient's own bone and it won't leave any remnants in their body

Easily mixed into a paste with saline and applied using a simple syringe delivery system

Available in 2 single-use syringe sizes (0.5cc and 1cc)

3 syringes per box
Lateral Ridge Augmentation
CASE STUDY BY MDS LGNAS ANTANAVICIUS, KAUNAS, LITHUANIA

Patient came to the office to restore teeth in the third quadrant. The patient was a 58 years old, healthy, non-smoker female with a thin gum phenotype and loss of bone and keratinised soft tissue in the region of LL4 - LL6 (Fig. 1 & 2).
Subscribe to the W9 EthOss mailing list
Why subscribe?
By joining the W9 EthOss mailing list you can:
Access exclusive EthOss content - for you and your patients

Receive the first invitations to exclusive webinars with content specific to the Australian market

Ask questions directly to webinar presenters - before, during and after each event

Request a call back from our EthOss specialists about how EthOss can be used to grow your practice

Get first access to special deals available through your preferred distribution partner
Watch the webinar recording now!
Socket Grafting Techniques & Materials for the General Practitioner
Presenter: Dr Nicholas Widmer (Switzerland) -
NOVEMBER 2021
Products mentioned:
From Devemed Germany: https://www.devemed.de/media/docs/devemed-top-products.pdf
| | |
| --- | --- |
| Ongard Bone Curette* | |
| Mixing Bowl | |
| Bone Applicator Syringe | |
| Needle Holder Barraquer | |
From Osstem/Hiossen
| | |
| --- | --- |
| Bone Carrier and Bone Condenser from CAS Kit | |
From Pfizer: https://www.pfizer.com/products/product-detail/cyklokapron
| | |
| --- | --- |
| Sinoss Fleece | |
From Menarini
| | |
| --- | --- |
| Solcoseryl Dental Adhesive Paste | |
From Bbraun: https://www.bbraun.com/en/products/b/histoacryl.html
Histoacryl

(glue for stabilising the fleece)
Sutures
| | |
| --- | --- |
| Sharpoint Sutures 5-0 Nylon | |
*Alternative products that can be purchased in Australia have been listed.
Watch the webinar recording now!
The "Dome Device Technique"
Stability without membranes: Using the "Dome Device" technique for larger bone defects
Presenter: Dr Michael Ainsworth, UK -
October 2019
Products mentioned:
Ethicon

(Z443H) Sutures PDS II Und 2/0 24mm 70cm